Entering the campsite, you are immersed in a quiet green area, below the centuries-old natural pinewood.
Wide areas of sandy and grassy ground are used for pitches, built between the low dunes and the irregular arrangement of the pines.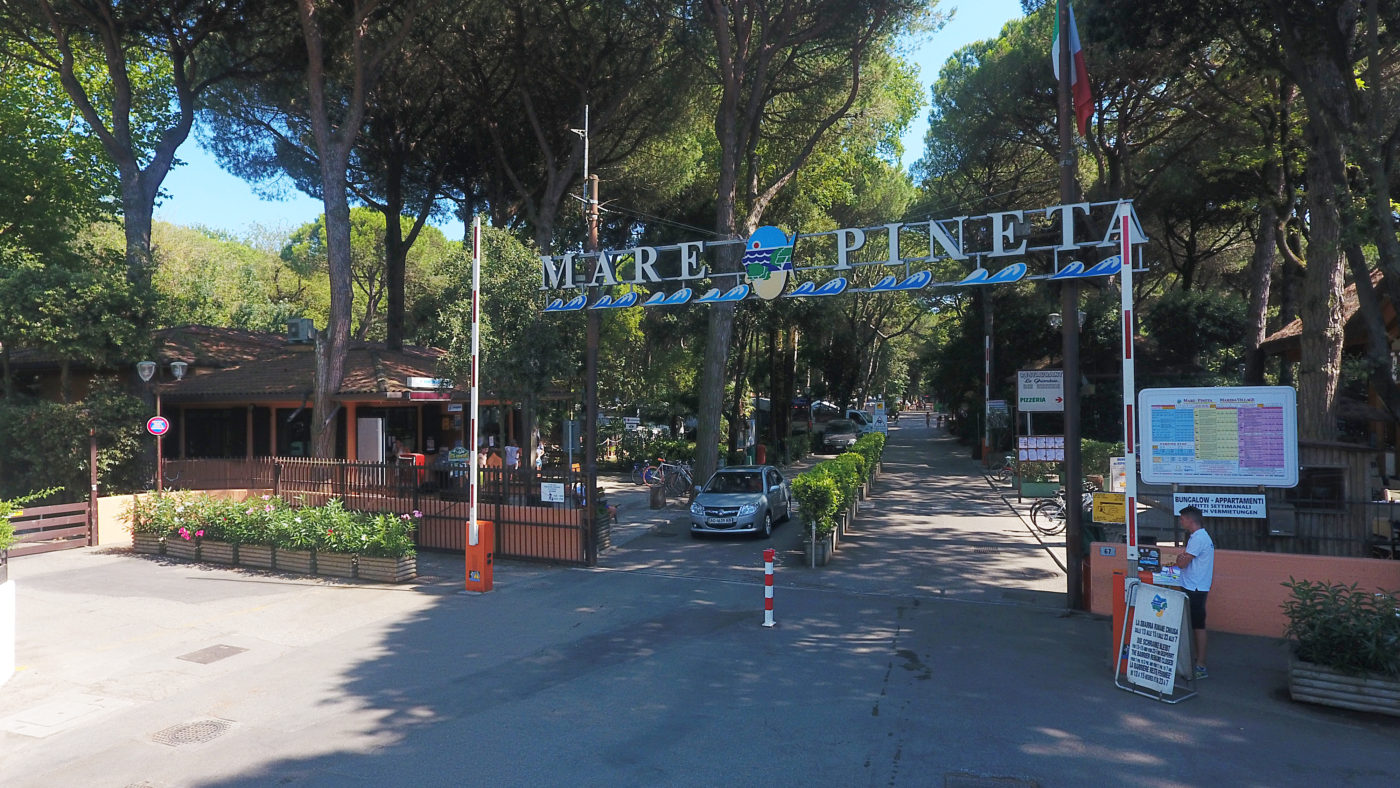 Two different types of pitches offer a comfortable solution for campers, caravans or tents.
The standard pitches have a 6 A power connection and are situated in a well shaded zone.
The wide and flat Superplatz, about 90-100 square meters, have the power connection of 10 A and the water loading directly in the pitch. They are in a half-shaded zone and are particularly recommended for big caravans and campers.
There are 6 renovated buildings of restrooms that include toilets and hot showers, bathrooms for children, washing machines and dryers, dishwashing areas, washrooms and chemical toilets.
A camper service is available for campers, where it is possible to load and unload water.
The rate of the pitch includes hot water, showers, entertainment from 01/06 to 08/09 approximately, water park from 15/05 to 30/06 and from 01/09 to 15/09, use of the free beach (not equipped), 1 parking place on your own pitch.
From 01/07 to 31/08 water park on payment, € 1.00 person/entry.
ENTRANCE TIMES: by car you can enter from 7am to 1pm and from 3pm to 11pm. On foot and, equipped with the bracelet, you can anytime enter. Access from the beach gate is allowed on foot from 7am to 9pm; by car from 7am to 1pm and from 3pm to 9pm hours.
PAYMENTS: the balance of the stay must be paid upon arrival. We accept payments in cash, debit or credit card (VISA, MASTERCARD).
BRACELETS: during check-in, an identification bracelet will be given to all the guests of the campsite. To ensure that all the bracelets are returned on departure, a deposit of 50.00 euros will be requested, which will be refunded after giving back the bracelets. Alternatively, the customer may decide to leave an identity card/Passport.
VISITORS: admission to visitors is allowed from 8am to 8pm, after leaving an identity card at the reception. At the exit you will collect your documents after paying the rate provided by the price list, for the visit and any parking for cars.